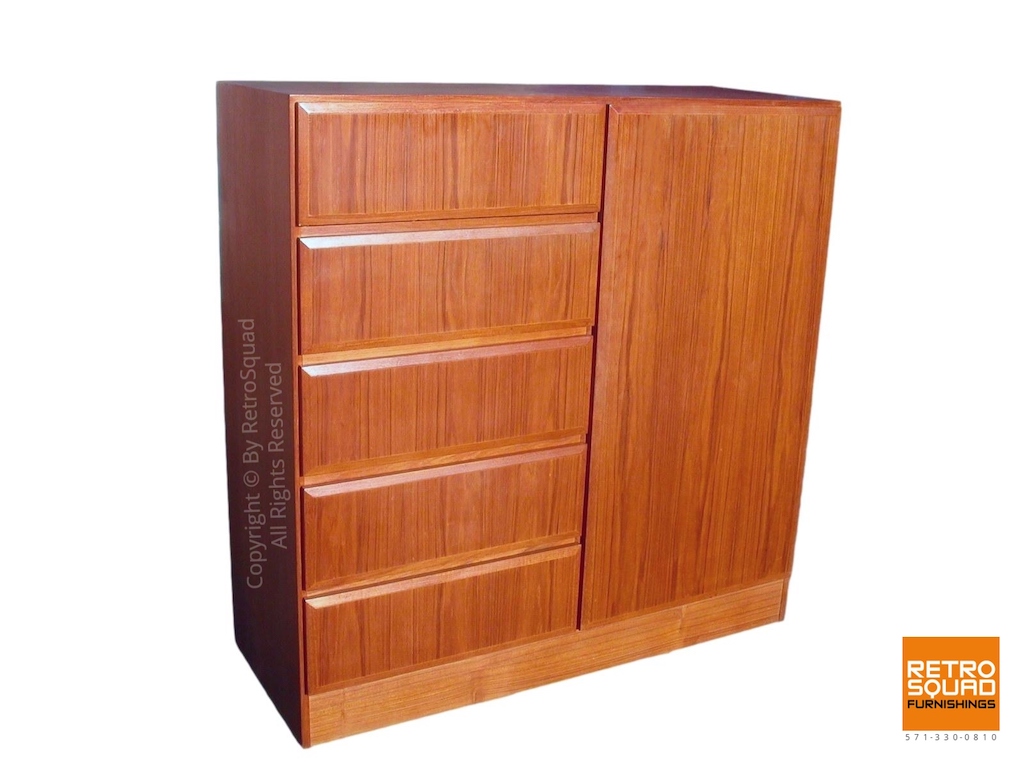 Over the years I have sold a number of GREAT Gentleman's Chests and this is a nice one in excellent condition! You can find these listed on the internet priced higher and damaged pieces priced lower. Regardless of price, it will be hard to find one in better condition. We sell ONLY wonderful pieces in exceptional condition and have fifteen years of 100% positive feedback to prove it. We do not offer the lowest priced items on eBay or Etsy, but we strive to provide our customers with vintage Danish furnishings in exceptional condition and delivered to you by reputable and trusted shippers. If you have been looking for a Gentleman's Chest in great condition at a fair price, please give me a ring to discuss this item.
The Gentleman's Chest Dresser is from the original owner's estate and was in a guest room that got very little use. This is a wonderful vintage piece that offers great versatility and features a huge amount of storage space. It is an exceptionally designed and practical dresser that will make a great modern statement in any bedroom.
On the left it has five drawers and on the right a door that conceals a storage compartment. Opening the door reveals 3 shelves that can be easily removed if you like.
CONDITION: Very nice and clean nearly mint.
DIMENSIONS: 46″ Long x 45″ High x 18″ Deep
DELIVERY: I can deliver to the DC, North Virginia and Baltimore area for FREE.